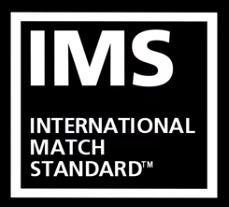 ​Diamond are allowed under their own FIFA Licence to produce footballs that conform to FIFAs International Match Standard. Its FIFAs way of ensuring that a level of controlled standards are enforced throughout the game, so that players can be sure that even a budget priced ball match ball performs well.
Diamonds Club Match football has been tested and approved by FIFA and is a good choice for grassroots or park teams who require a proven match ball.
Here are the six tests that the Diamond Club Match ball has had to pass:
| Test Type | |
| --- | --- |
| Test 1 Consistent Circumference | 68.0 - 70.0 cm |
| Test 2 Permanent Roundness | max 1.8% |
| Test 3A Uniform Rebound @ 20°C | 125 - 155 cm |
| Test 3B Uniform Rebound @ 5°C | min 115 cm |
| Test 4 Water Absorbtion | max 10% of the original weight |
| Test 5 Perfect Weight | 410 - 450 grams |
| Test 6 Minimal Pressure Loss | max 25% |
| | |
| | Buy Online |
Circumference (TEST 1) and Roundness (TEST 2) are both measured in 45000 points on the ball's surface, Rebound (TEST 3) is split into two sub-tests in two different temperature and humidity conditions (see TEST 3A and 3B). The ball is put through a cycle of 10 drops from the high of 2 meters on a steel plate for each sub-test. Water Absorbtion (TEST 5) testing is conducted within a cycle of permanent tourns and squeezes of the ball in a tank of water. The tested for IMS badge football is checked after 250 squeezes and is not allowed to take more water than 10% of the original weight. Minimal Pressure Loss (TEST 6) starts with inflation with compressed air to a pressure of 0.8 ± 0.005 bar and is based on a check after 72hrs period.
The Club Match Diamond footballs are constantly and randomly checked by FIFA acredited centres to ensure all balls recieved by you are of the required high quality!