Are we seeing the birth of a new top four side in Ronald Koeman's Southampton?
After the first five games people were impressed by new manager Ronald Koeman's style of play and thought Southampton were simply on an impressive run. But after 11 games the Saints have kept up their good form having recorded 4 straight wins in their last four Premier League games.
Everyone knew Southampton were good last season but no one would have predicted they be 2nd after the first 11 games. So what's creating this change?
Academy work?
Over the years Southampton's academy is known for being one of the best in the country. Producing stars such as Gareth Bale, Theo Walcott and Luke Shaw. But has this affected the current side? The current squad consists of six players from the saints academy. Suggesting that the youth facilities at Southampton's disposal are having a positive impact on the side, although with many of these not in the starting eleven this probably isn't the biggest reason for their success.
New Manager?
Throughout his career Koeman has worked at 10 clubs and managed eight which includes all the big three clubs of Holland (Ajax, PSV Eindhoven and Feyenoord). During his time in management Koeman has won 5 trophies including the Spanish Cup with Valencia and the Eredivisie with PSV. Proving he can manage at the top level and win when it counts most notably when Valencia won the Copa Del Ray. If you want an insight into the Saints manager you can find out more about Koeman, through his Twitter.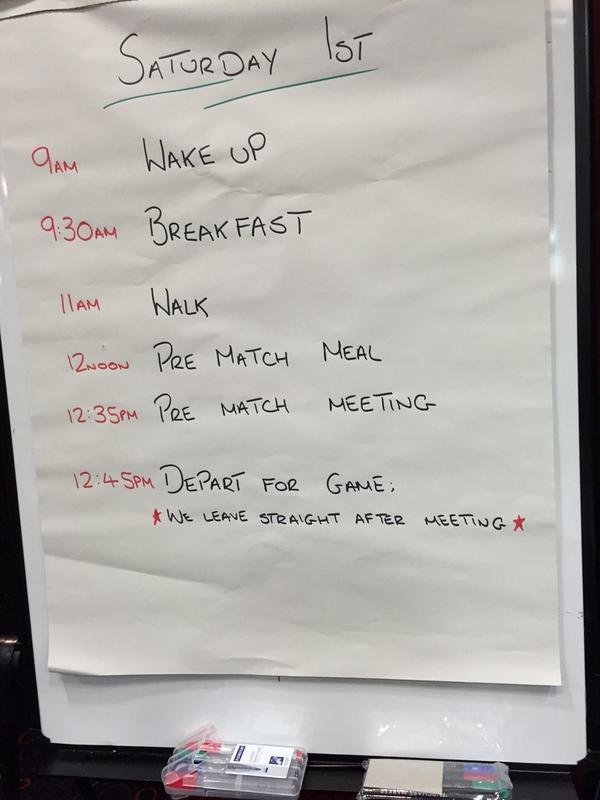 -Via Ronald Koeman's twitter. The preparation before their game against Hull.
New Players?
Southampton had a busy transfer market, bringing in around 7 players and selling 10 players including Shaw, Lallana and Lambert. Graziano Pelle and Sadio Mane appear to be the best signings with Pelle scoring nine goals already and creating chances almost every week. So will these be the players to turn Southampton into a top four club?
Playing Style?
During Mauricio Pochettino's reign at Southampton, the club developed a reputation for playing high pressed attacking football (see our previous article). Koeman seems to have come up with an improved version where the side can change tactically when needed. But will they be able to grind out tough results throughout the season like the other big sides, only time will tell...
What's your opinion are we seeing the birth of a top four side in Southampton? We'd like to know your thoughts, on twitter @fitforfootball or Facebook.