This UEFA European Championship has been a very exciting tournament so far, and it looks to continue that way as the knockout stage matches are revealed!
Out of the 5 debutant teams of this tournament, 4 have made it into the knockout stages. Wales, Northern Ireland, Slovakia and Iceland find themselves in the next stage of the competition but it won't be easy for them.
Wales and Northern Ireland go head to head in their first match of this stage, so we will be saying good bye to at least 1 home nation after this round is complete! England faces debutants Iceland in their first match of the knockout stage.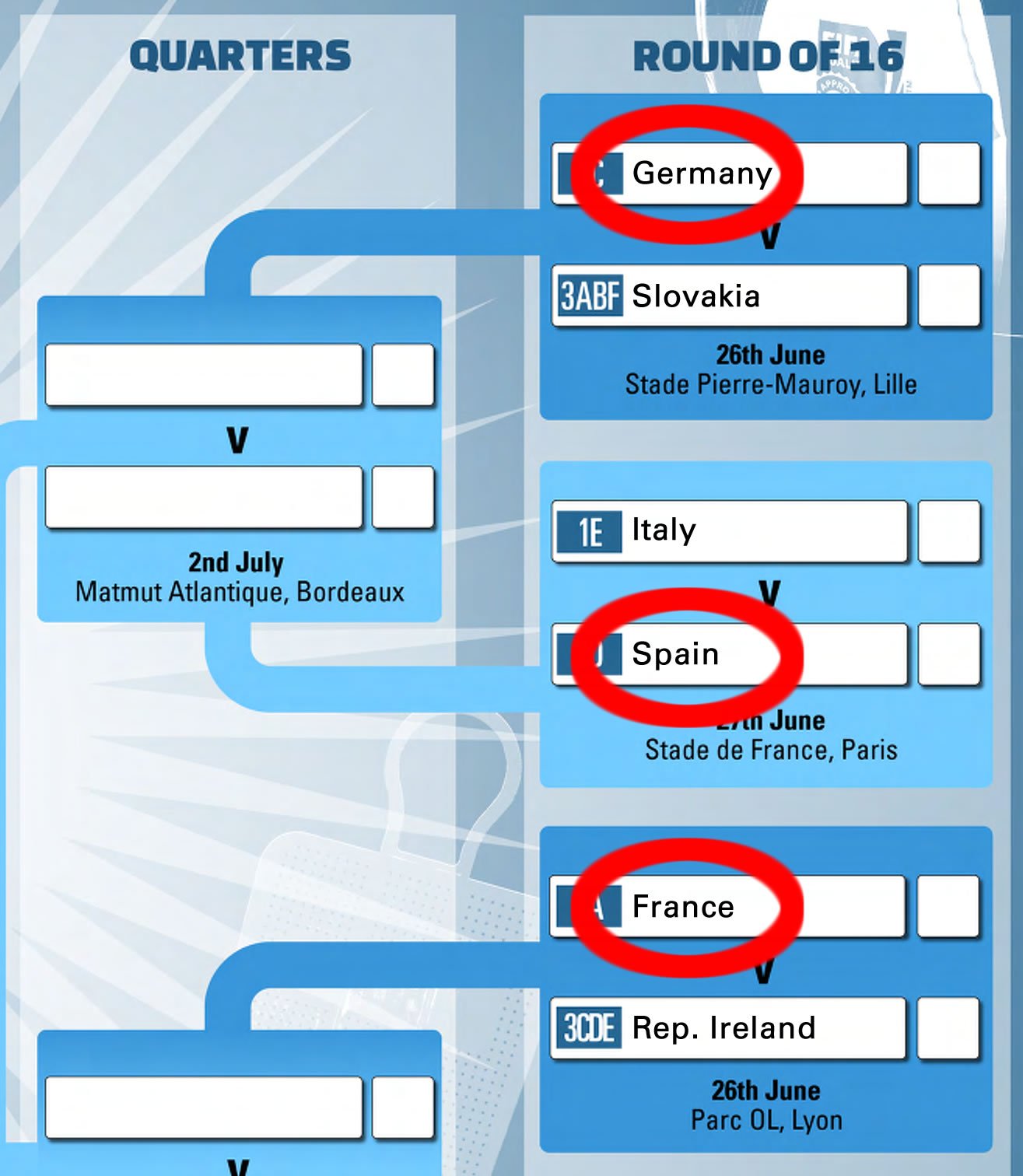 The top 3 favourites to win (according to recent betting odds) just so happen to find themselves in the right hand side of the knockout stage. This side does seem to hold some of the strongest countries in this tournament, and so it is likely that this side will have a winner.
Germany have won the Euro 3 times in the past, and found themselves as runners up 3 times too.
Spain have also won the Euro 3 times, but only been runners up twice.
France have won the Euro twice in the past, but have otherwise failed to be a runner up.
These teams are thought to be the strongest in the tournament, and find themselves with previous Euro winners Italy, debutants Slovakia and Iceland, Rep. of Ireland and England.
Alternatively on the other side, we find much smaller teams with less of a reputation for being particularly strong. But, that said, there have been many surprises already this tournament and so we can't say anything for certain!
You can download and print our Euro Knockout Stage PDF! to document the scores as it happens!!