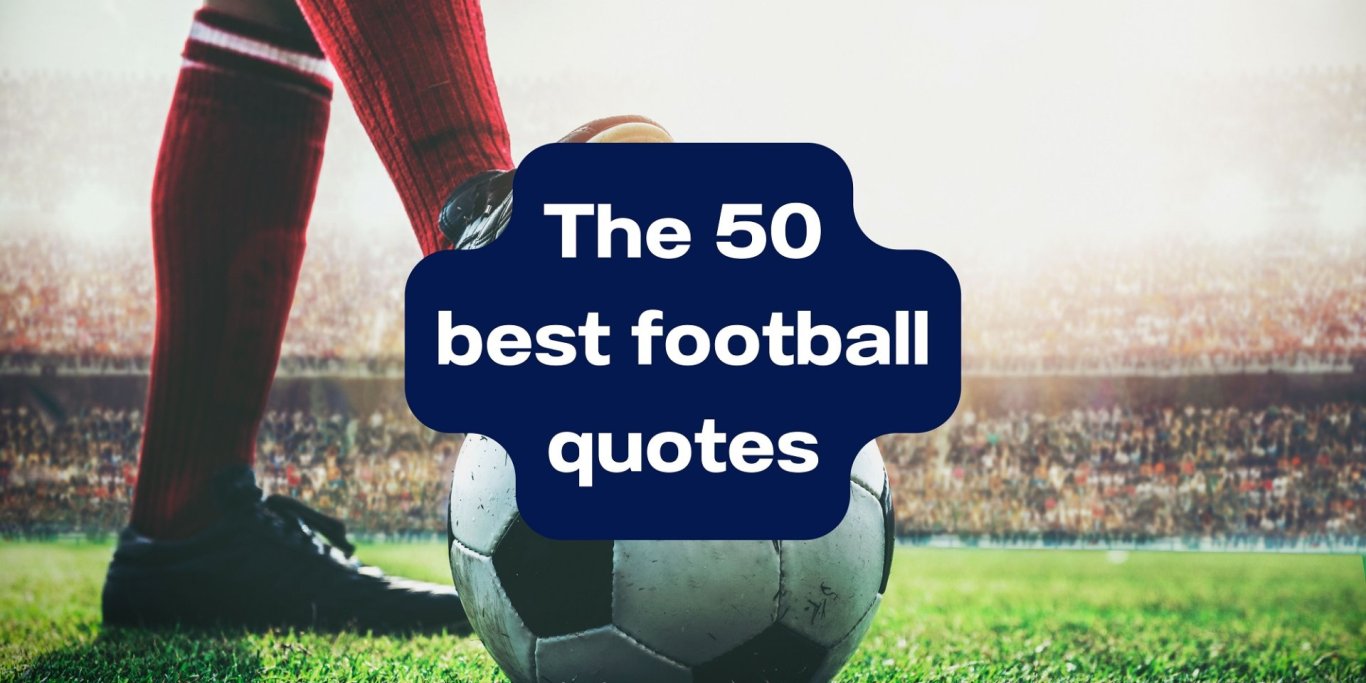 Over the years, there have been some brilliant quotes about football, whether it's famous quotes from footballers or motivational football quotes from managers. Some of the biggest names in the game have come out with some absolute pearls, and below, you will find 50 of the very best. There are quotes that will inspire you to work harder and funny football quotes that just never get old. Read on to discover a collection of the most famous football quotes and some gems you might have missed.
Inspirational football quotes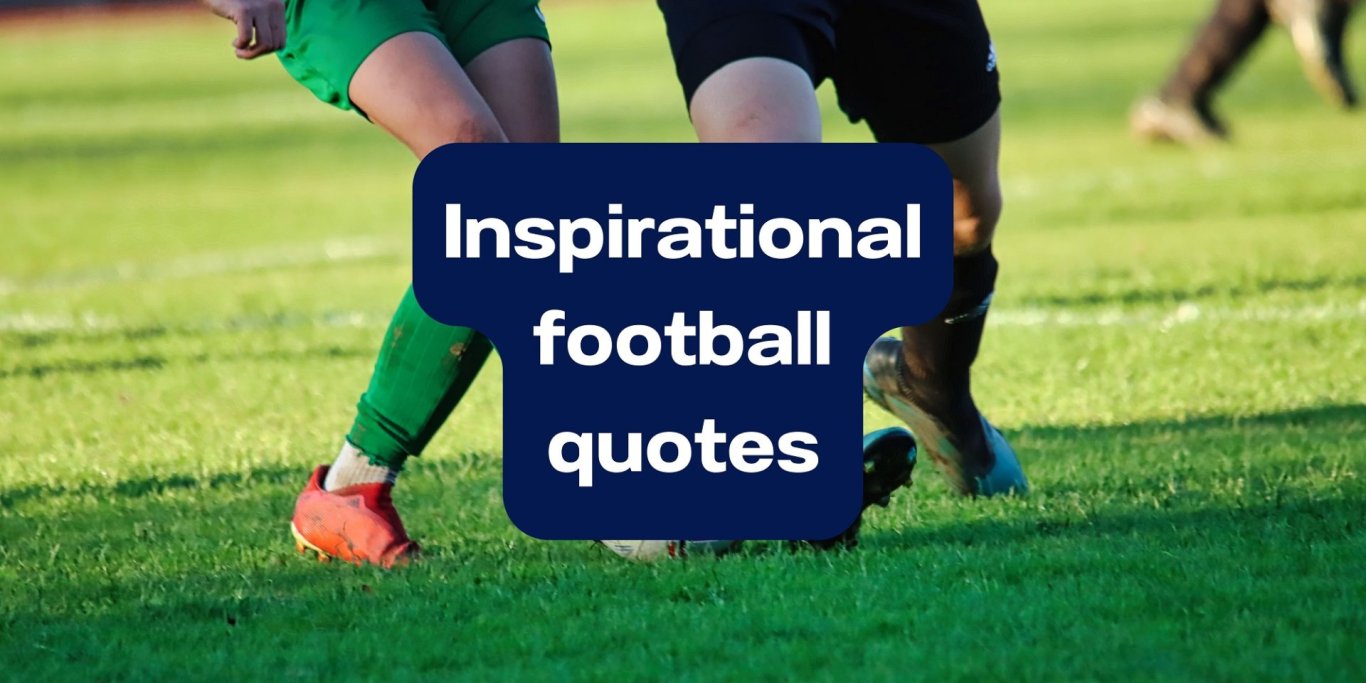 In this section, you will find a number of inspiring lines from the best players and coaches in history. Many of these are among the most famous quotes about football.
"You have to fight to reach your dream. You have to sacrifice and work hard for it." - Lionel Messi


"I learned all about life with a ball at my feet." – Ronaldinho


"Football is a game of mistakes. Whoever makes the fewest mistakes wins." - Johan Cruyff


"I am not a perfectionist, but I like to feel that things are done well. More important than that, I feel an endless need to learn, to improve, to evolve, not only to please the coach and the fans but also to feel satisfied with myself." - Cristiano Ronaldo


"The more difficult the victory, the greater the happiness in winning." – Pelé


"It's not just about the money, it's about what you achieve on the pitch." – Ronaldinho


"The secret is to believe in your dreams; in your potential that you can be like your star, keep searching, keep believing, and don't lose faith in yourself." - Neymar Jr.


"Success is no accident. It is hard work, perseverance, learning, studying, sacrifice, and most of all, love of what you are doing or learning to do." – Pelé


"Football, like life, is filled with ups and downs, and the most important thing is to keep moving forward and never give up." - Diego Maradona


"There is no pressure when you're making a dream come true." - Neymar Jr.


"I don't believe skill was or ever will be, the result of coaches. It is a result of a love affair between the child and the ball." - Roy Keane


"Play for the badge on the front of the shirt and they'll remember the name on the back." – Tony Adams


"I am constantly being asked about individuals. The only way to win is as a team." – Pelé


"If you do not believe you can do it, then you have no chance at all." – Arsene Wenger


"Behind every kick of a ball, there has to be a thought." – Denis Bergkamp


"Football is played with your head. Your feet are just the tools." – Andrea Pirlo


"I've never played for a draw in my life." – Alex Ferguson


"In football, the result is an impostor. You can do things really, really well but not win. There's something greater than the result, more lasting - a legacy." – Xavi


"In football, the greatest satisfaction is winning when they say you can't." - Robert Lewandowski


"If you're not playing with passion, then you're not playing football." - Thierry Henry


"I've worked too hard and too long to let anything stand in the way of my goals. I will not let my teammates down, and I will not let myself down." - Tim Howard


"I start early, and I stay late, day after day, year after year; it took me 17 years and 114 days to become an overnight success." - Lionel Messi


"In football, the worst blindness is only seeing the ball." - Nelson Falcão Rodrigues (Brazilian journalist)



READ ALSO: When is the grassroots football season in the UK?
Funny football quotes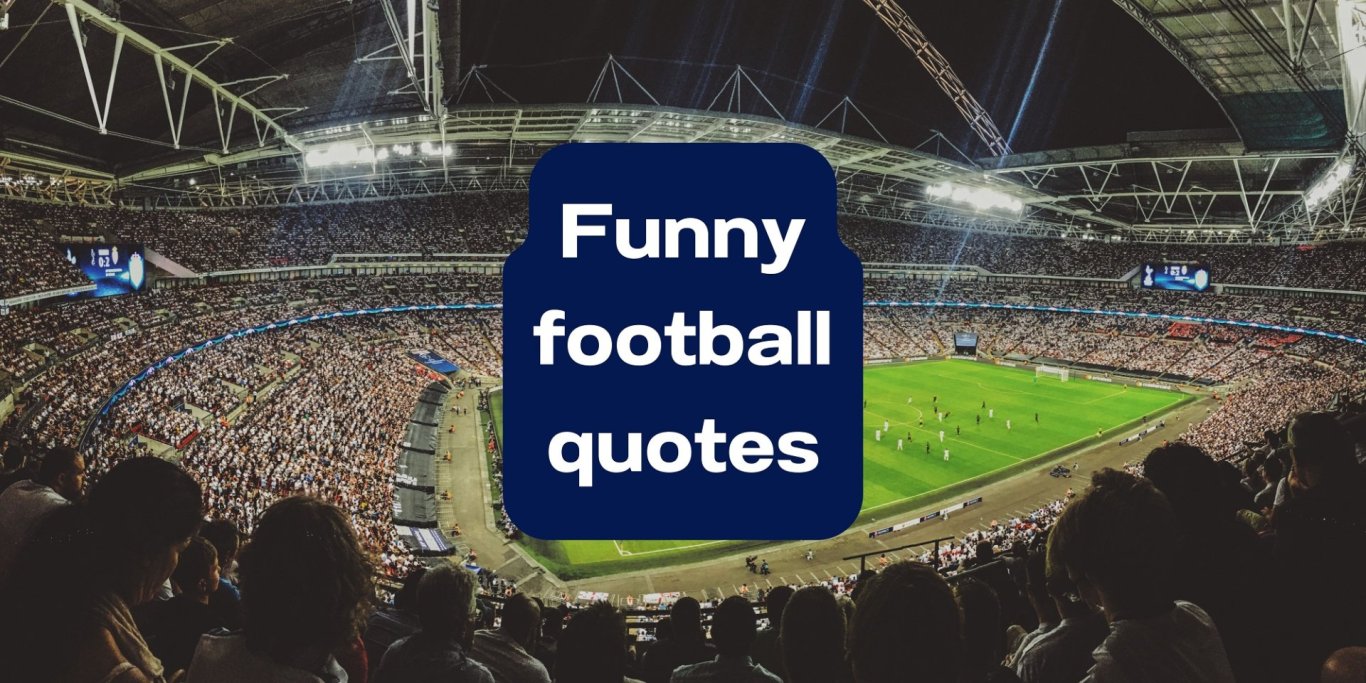 We all like a chuckle now and then, and some of the best football quotes have been either intentionally or unintentionally hilarious. Discover 12 of the funniest footballing quotes below.
"Football is a simple game; 22 men chase a ball for 90 minutes, and at the end, the Germans always win." - Gary Lineker


" Some people believe football is a matter of life and death, I am very disappointed with that attitude. I can assure you it is much, much more important than that." - Bill Shankly


"I spent my life trying not to be arrogant. But when you're the best, you start telling it." - Zlatan Ibrahimovic


"The ball is round, the game lasts ninety minutes, and everything else is just theory." - Sepp Herberger


"The first 90 minutes are the most important." – Bobby Robson


"We don't want our players to be monks. We want them to be better football players because a monk does not play football at this level." – Bobby Robson


"That lad must have been born offside" – Alex Ferguson


"It's getting tickly now – squeaky-bum time, I call it." – Alex Ferguson


"I want to talk about facts." – Rafa Benitez (directed at Sir Alex Ferguson during a heated title race between Liverpool and Manchester Utd)


"So, when you are in the Premier League, you are the tail of the lion, and some people are happy being the tail of the lion; some prefer to be the head of the mouse. – Rafa Benitez


"We didn't underestimate them. They were just a lot better than we thought" – Bobby Robson


"First, I went left; he did too. Then I went right, and he did, too. Then I went left again, and he went to buy a hot dog." – Zlatan Ibrahimovic
READ ALSO: Football team names recommended by ChatGPT for a Sunday League club
The 'beauty of football' quotes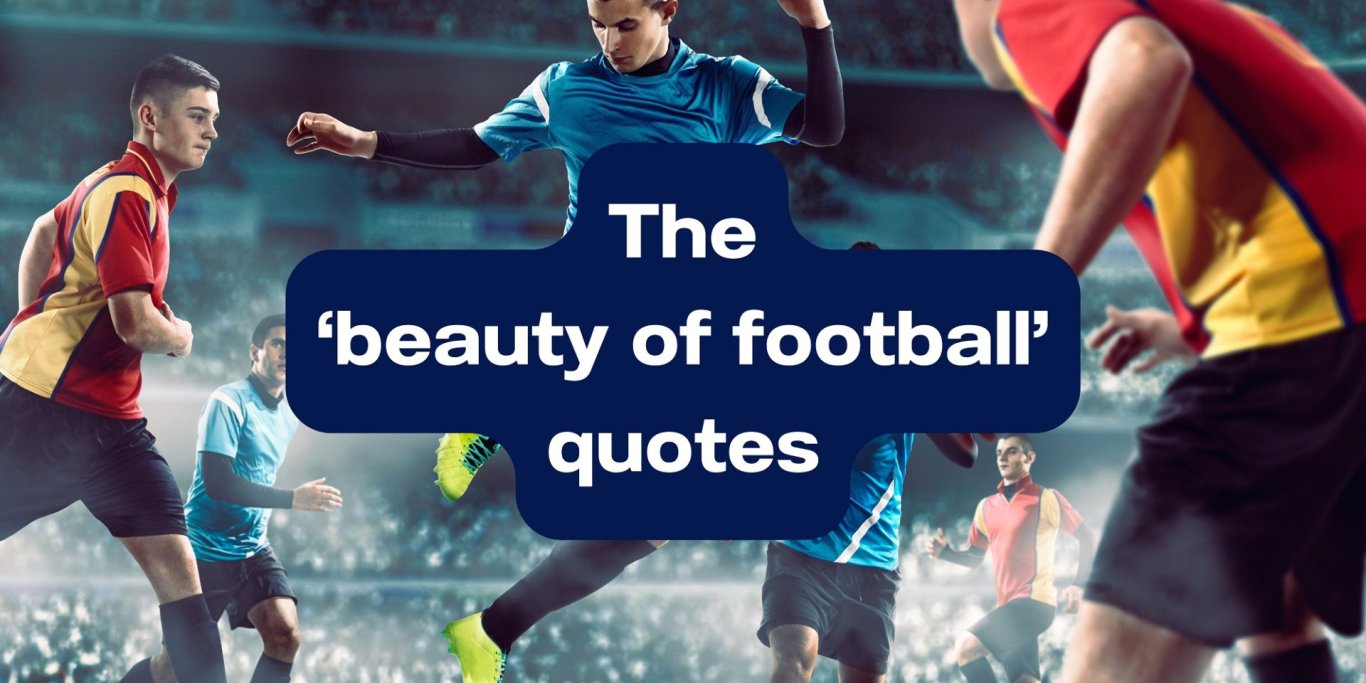 Football is called 'the beautiful game' for a reason, and in the quotes below, you will find some of the most famous football quotes that encapsulate how beautiful it really is.
"Football is not just a game; it's an art form. You have to be creative, think outside the box, and always be one step ahead of your opponent." – Ronaldinho


"The game of football is like a canvas, and it's up to the players to paint the most beautiful picture." - Diego Maradona


"Football is an art, like dancing is an art - but only when it's well done does it become an art." - Arsene Wenger


"To me, football is the simplest and most complex game. Simple because it's played with a ball, and complex because there are so many ways to play it." - Andres Iniesta


"Football is the ballet of the masses." - Dmitri Shostakovich (music composer)
READ ALSO: The best football gifts for Sunday league players
'More than a game' quotes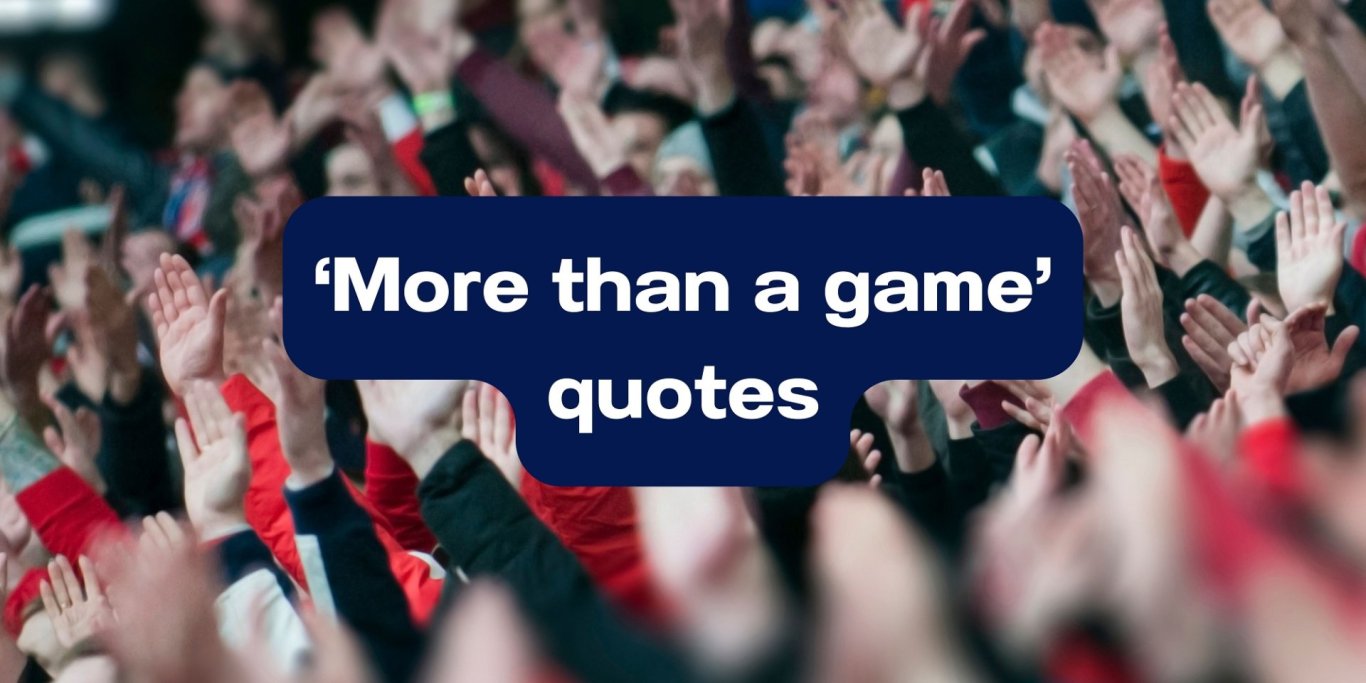 Some of the best quotes on football highlight how it is more than just a game. Read a few quotes that describe just how powerful football is.
"Football is more than just a game. It can bring hope and joy to people's lives." - Didier Drogba


"Football is the only thing that can bring together an entire country, regardless of political or religious differences." - Zinedine Zidane


"I think football is more than a game; it is a passion. It is something that comes from inside and touches people's hearts." - Yaya Touré


"Football is a universal language. It brings people together, irrespective of their nationalities, cultures or beliefs." - George Weah


"Football is the most important of the less important things in the world." - Carlo Ancelotti
READ ALSO: The 10 best football documentaries
Football quotes by women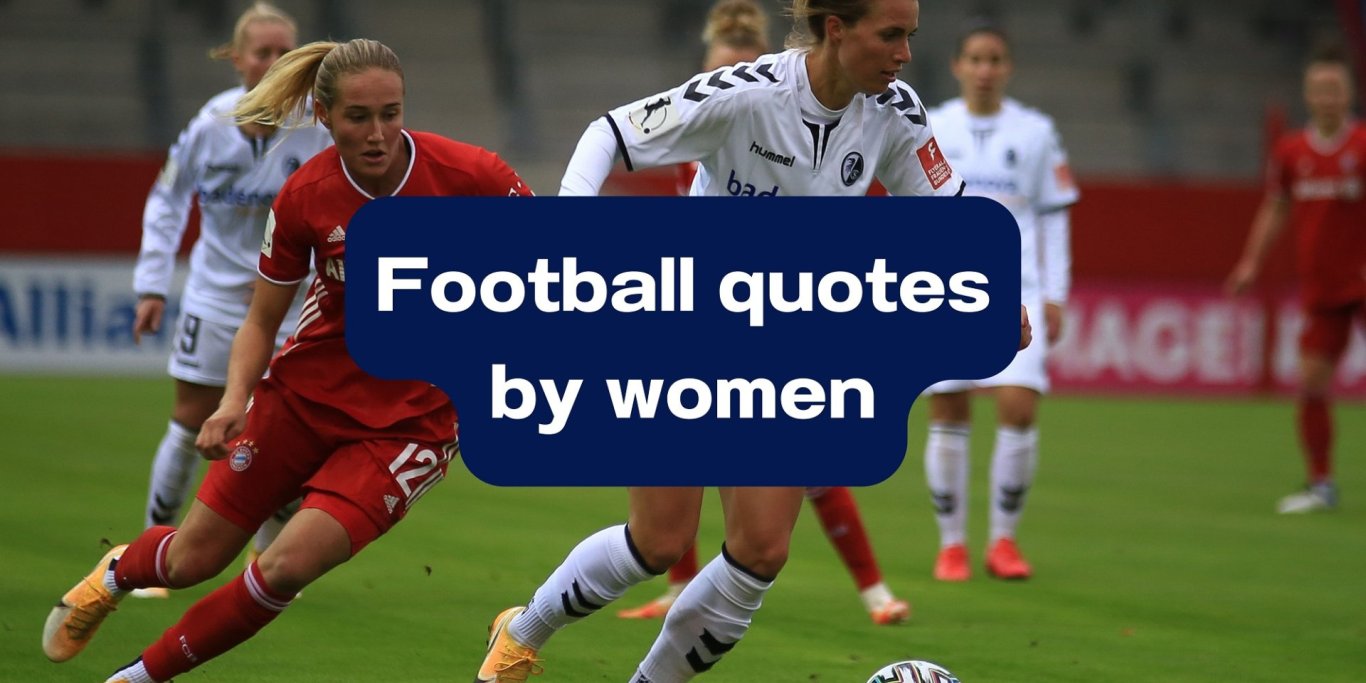 Women's football is exploding in popularity, and its biggest names have come up with some of the most important and best football quotes you can read.
"You cannot win a game of football on your own; it's about the entire squad working together to achieve something. That's how football works: it has always been about the group, not the individual." - Lucy Bronze


"I think we need to kind of stop talking about how big women's football is getting and talk about how big it is." - Georgia Stanway


"Every single day, I wake up and commit myself to becoming a better player." – Mia Hamm


"No one is bigger than the team, you win together, and you can certainly lose together." – Sam Kerr


"If they think your dreams are crazy, show them what crazy dreams can do." – Julie Ertz
READ ALSO: What is grassroots football?
Inspirational and famous football quotes
As you can see, some truly inspirational football quotes are available, as well as some hilarious quips that never fail to bring a smile. We hope these famous football quotes add to your love of the game and motivate you to play to the best of your ability.
If the football quotes above have inspired you, take a look at our extensive range of football training equipment, including rebound football nets and football pumps.
For more interesting articles, information, and guides, visit our blog.