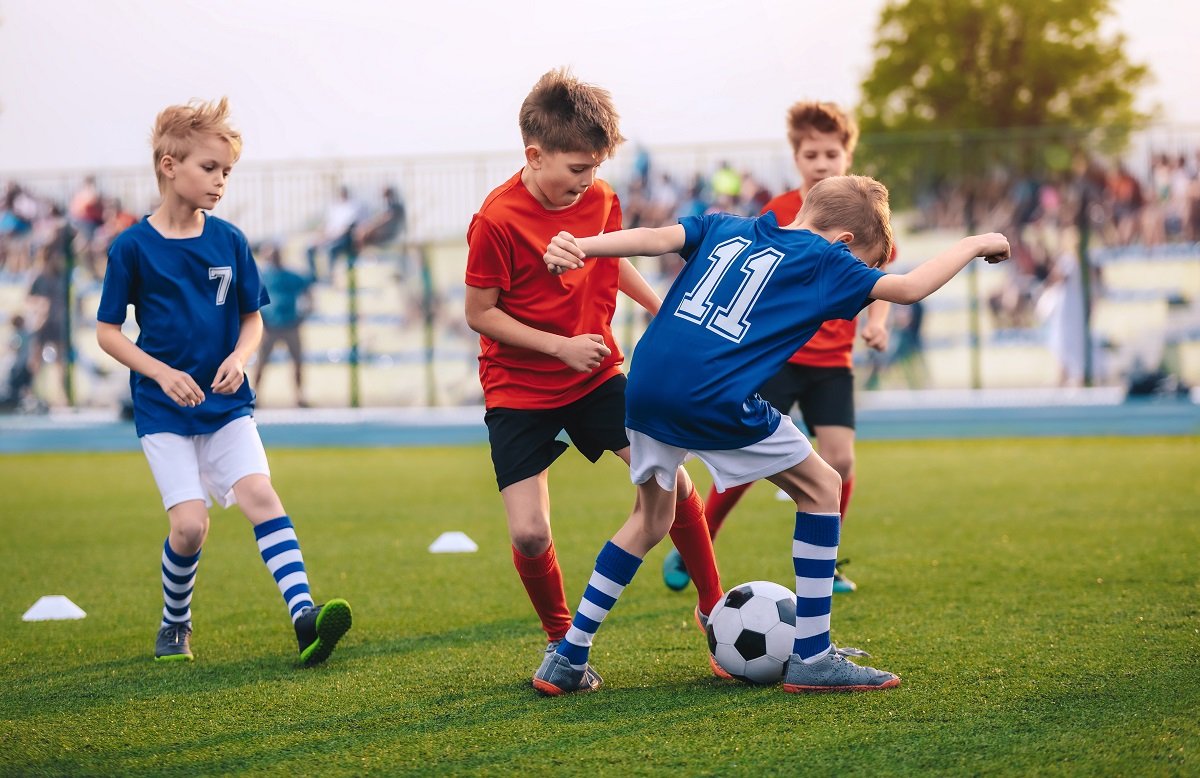 Funding for grassroots football is more important than ever. Clubs at the grassroots level need finances to keep their teams going and provide an environment for players of all ages. The grassroots game is essential to the long-term viability of football in the UK, but how is football funded at the grassroots level? In this guide, we explain how grassroots football funding works and highlight some of the fundraising options that clubs have.
How is grassroot football funded?
Grassroots football funding comes from various places, such as grants, sponsorships, fundraising events, and club fees. The grassroots league system is also funded via sponsorships and grants. Most clubs and leagues make do on a shoestring budget, but funding is available to help the game grow and allow more people to participate.
Does the FA fund grassroots football?
To improve local football facilities, the FA provides grassroots football funding via the Football Foundation, a charity partnership between the FA, Premier League, and the UK government.
READ ALSO: What is grassroots football?
Funding for grassroots football clubs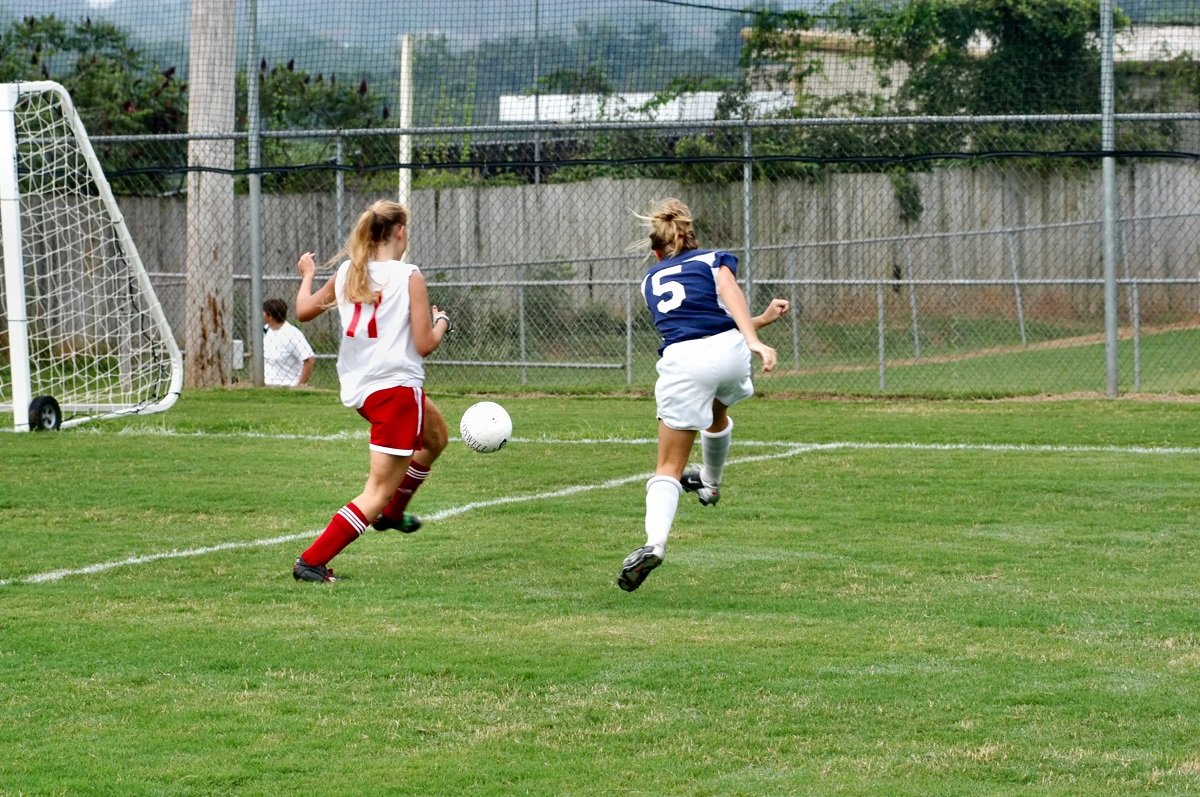 For clubs looking to boost funds, there are several different options available. Discover the available funding for grassroots football clubs below and some extra fundraising routes clubs can go down.
Grassroots football grants
Grants can be extremely helpful to many grassroots clubs. The main funding source is the Football Foundation – a charity partnership between the Premier League, FA, and the government.
The Football Foundation's mission is to provide a place to play football for everyone who wants to get involved, and they achieve this by funding clubs to afford football facilities.
If you are a not-for-profit football club, you can apply for funding so that your club can afford things like goalposts, floodlights, and clubhouses, and get help improving your current pitch (or even get money for a new pitch).
Robert Sullivan, CEO of the Football Foundation, says the following about the charity's support for clubs going forward: "We will be supporting grassroots clubs and organisations in a bigger way than ever before – whether you are looking for new goalposts, or floodlights to shine a light on your brilliant players, a grass pitch that can be used all year round, or a community space that will be welcoming to all, the Football Foundation is here to support you."
Sport England and the National Lottery are two other funding sources for grassroots football clubs. Various funds are available, with grants ranging from £300 to £15,000.
Grassroots events
Some clubs will find themselves doing their own grassroots football fundraising to keep the floodlights on. Local fundraising is a popular option, helping fund the necessary equipment and admin costs of running a team.
Events can be a great way to fundraise, such as organising sponsored walks and runs or a community raffle, with the proceeds going towards sustaining the club. As local football clubs play key roles in the community, especially for children, events can be successful fundraising opportunities.
Club fees
One of the main funding sources for grassroots football clubs is the fees paid by players and parents to be part of the team. With a set amount coming in each month, clubs enjoy a consistent source of revenue that they can't live without.
For example, for a child's team, if each parent paid £20 a month in a squad of 13 children, that club would have £260 a month or £3,120 a year to go towards league entry fees, facilities, equipment, and transportation.
READ ALSO: How to start a Sunday league team
Match day food and drink
Another source of grassroots football funding comes from the simple act of selling refreshments on match days. With tea, coffee, and perhaps a bacon bap or two available to family and supporters, you can boost your funds with little effort.
For example, a hot cup of tea on a cold match day, sold at £1 each to 10 parents, could raise £40 a month alone. If you also provide tea and coffee for parents during training sessions, that number can quickly rise up and become a helpful revenue stream for your club.
Sponsorships

Club sponsors are a valuable source of funds for any grassroots team. While grassroots football sponsorship can be hard to get, those who manage to pick up a sponsor can benefit financially and build local connections in the community. Clubs might be fortunate to find a local business or two that want to get their name out there or to invest in their local community.
How to generate sponsorship for grassroots football
Grassroots football sponsorship isn't easy to come by, but by following the steps below, you can give yourself a good chance of capitalising on any interested businesses in your area.
1. Develop a sponsorship package: It's important to have a professional-looking sponsorship package when approaching a potential sponsor. It should detail how the company can get involved and for what price.
2. Make a list of potential sponsors: Assemble a target list of companies to approach about sponsorship. Look at new businesses in the area as they will be looking to increase exposure, as well as established businesses. It's also wise to use any existing connections you have with local businesspeople.
3. Write a letter: Write a personable letter to send to businesses about becoming a sponsor. Introduce your club and its impact on the local community, and highlight the potential of the sponsorship opportunity you are proposing.
READ ALSO: How to become a football coach
Equipment for grassroots football clubs
Here at Diamond, we are not only suppliers to every Premier League football club, but we also provide quality football training equipment to the grassroots level of the game. So if your club needs some new equipment, from football goals to goalkeeper rebound nets, Diamond has you covered.
For more tips, guides, and advice, visit our blog.