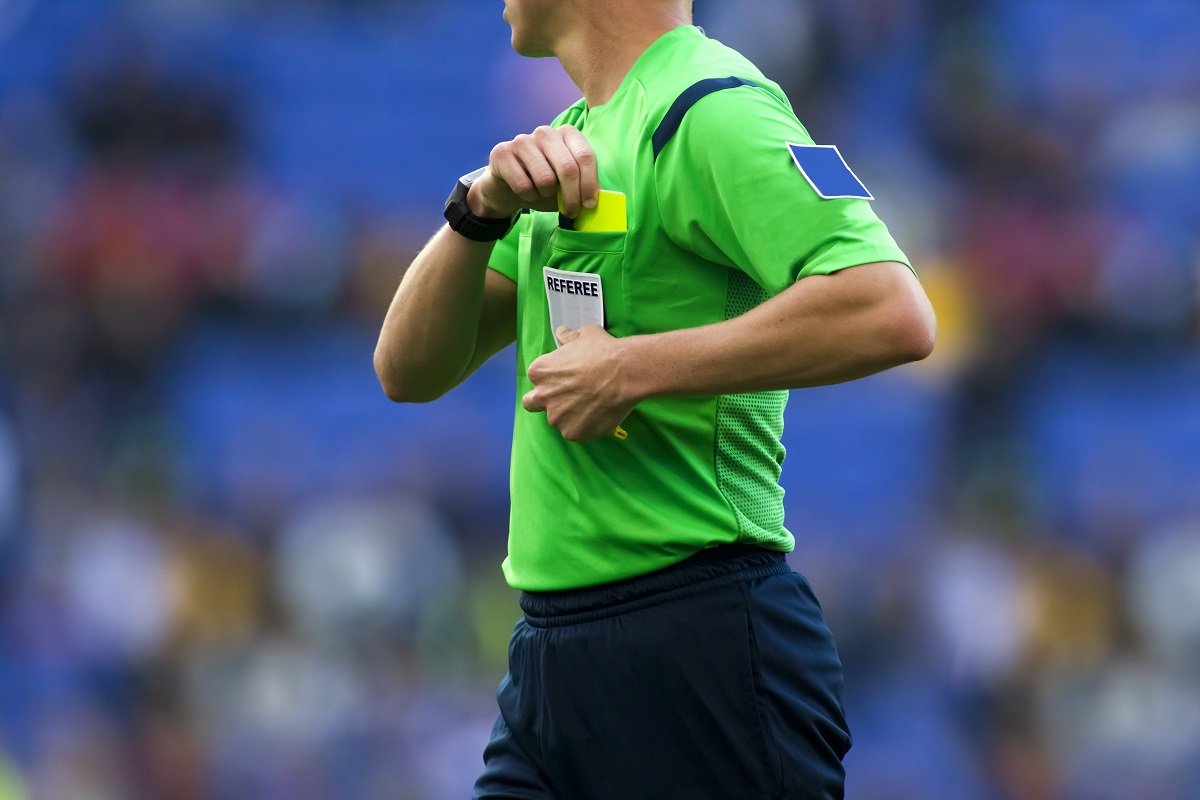 All the attention might go to the players, but a football game would only go ahead with a referee. Along with a good temperament, expert football knowledge, and a high fitness level, referees need a wide range of equipment to do their job properly. So, if you are considering taking to the field as a ref or are about to start officiating at local grassroots games, our football referee equipment list will let you know exactly what you need.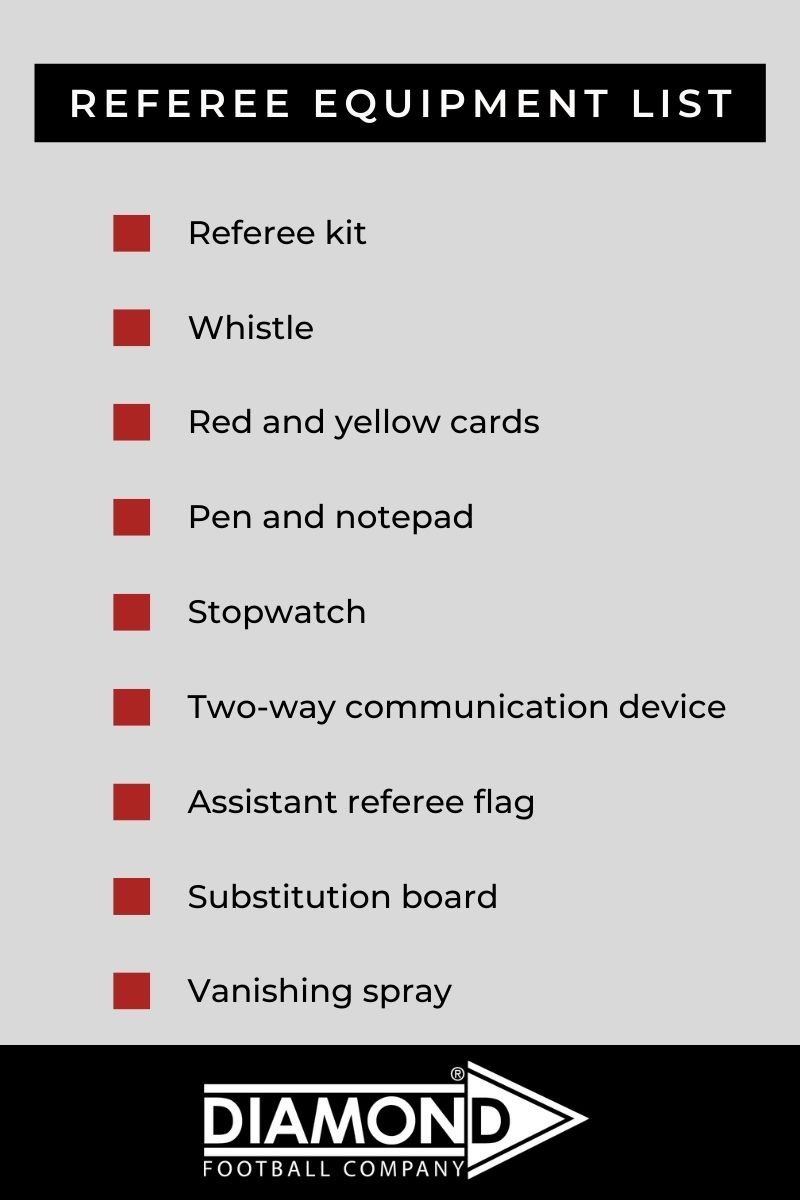 READ ALSO: How to become a football coach
Referee kit
A referee's football kit helps distinguish them from the players while providing them with suitable clothing to be as active as any player on the pitch. A typical referee football kit will include shorts, a shirt, and football socks. Having short pockets and a breast pocket on your shirt can be handy, so you can carry items like cards and notepads. Football boots are an essential part of the kit, helping referees run comfortably up and down the pitch, regardless of the weather.
Whistle
During a football match, there will be times when the referee will need to intervene and stop play, such as a foul or when a player is offside. Whistles help referees stop play quickly and communicate their instructions to players. As a result, a good whistle is a vital part of any football referee equipment list. It could be a good idea to stock up on a number of metal whistles or plastic whistles so you don't have to worry if you misplace one over the course of a season.
Red and yellow cards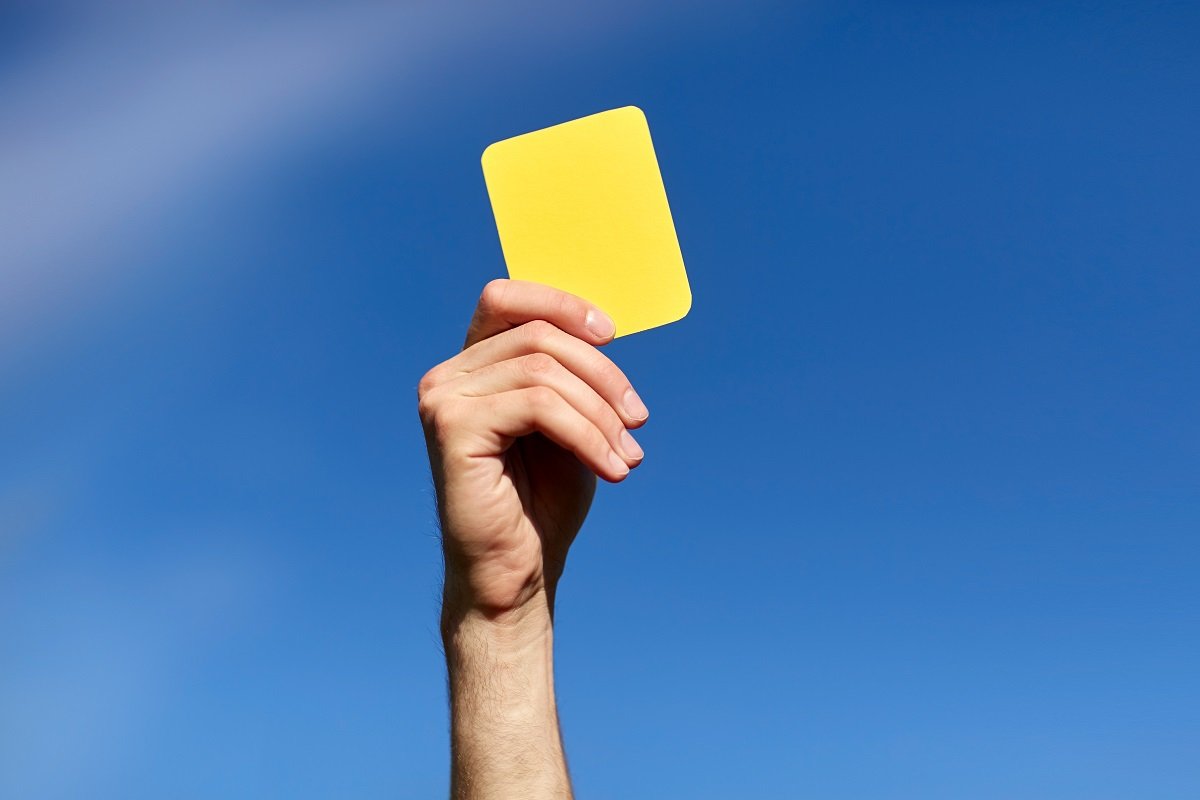 The most iconic component of any football referee's tool kit is certainly red and yellow cards. Most games will involve an incident where a player has committed an offence or broken one of the rules of the game. As a result, the referee will have to book players with a yellow card and then, if they receive a second yellow, give them a red car and send the player off the field.
Pen and notepad
A referee will often need to make notes during a match, such as writing down players' names when they have been given a red or yellow card. So, ensure you have a reliable pen and notepad to take onto the pitch. In addition, you can make life easier by using referee match cards that include scorecards and sections for writing down cautions.
READ ALSO: What is grassroots football?
Stopwatch
Having a quality stopwatch is a must for any referee, helping the official know when to stop play for halftime, how much time has occurred in the match so far, keep on track of injury time, and when the full 90 minutes have been played. Of course, you could also utilise a wristwatch with a stopwatch feature if you prefer. The main thing is that you pick a durable stopwatch that can stand up to the physical activity that comes with being a referee.
Two-way communication device
It can be very helpful for professional on-field referees to communicate with assistant referees on the touchline and with other officials, without running on and off the pitch. Having a two-way communication device as part of your referee's equipment will make this possible. This piece of equipment won't be necessary for some levels of the game but will be needed for those officiating professional matches.
Assistant referee flag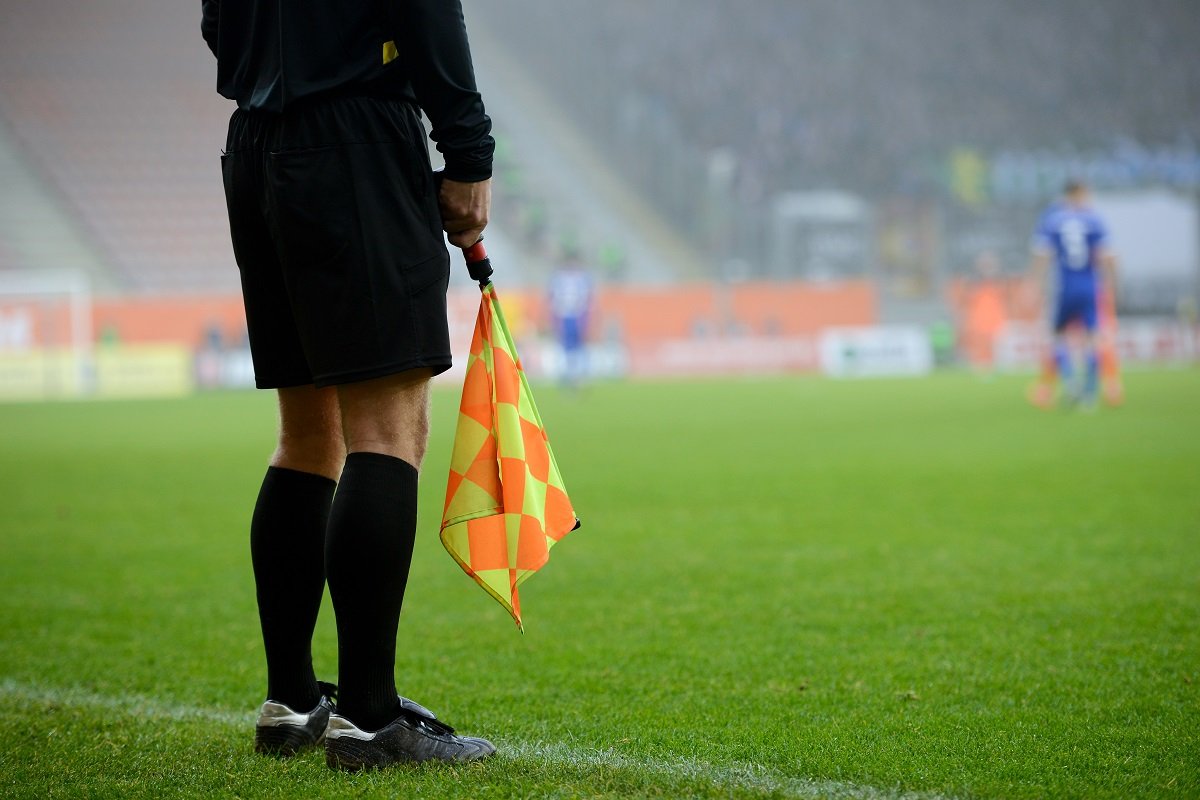 Assistant referees will need their own set of equipment to perform their duties. Assistant referees help the on-field referee know when there has been a goal or foul or when the ball has gone out of play by raising a flag. It's not always possible for a referee to spot instances like this, especially when the action has quickly moved to another part of the pitch, so a flag should always be part of a referee's toolkit. This is something usually provided by the club so if you are an official at your local club, consider kitting out your supplies with linesman flags.
Substitution board
The fourth official is in charge of communicating substitutions to other officials and the players on the pitch. This is achieved most effectively via the use of a substitution board, supplied by the club for the use of officials. This will light up with the shirt numbers of the player being substituted onto the pitch and the player being replaced. Clubs can also get manual substitution boards which can be an ideal solution for match officials of youth games and grassroots matches.
Vanishing spray
One of the more recent inclusions in a football referee equipment list is vanishing spray. This foam spray is used when a referee wants to provide a temporary visual marker on the pitch. It is most commonly used during set pieces when the referee needs to stop a wall from encroaching. By spraying a line on the pitch, the referee can quickly show players where they should be standing and then easily see if they have ignored the instruction.
What equipment do referees need in football?
Referee kit
Whistle
Red and yellow cards
Pen and notepad
Stopwatch
Two-way communication device
Assistant referee flag
Substitution board
Vanishing spray
READ ALSO: The 10 best football documentaries
Where to buy football referee equipment
A great range of football referee equipment is available from Diamond Football, helping you to stock up your supplies or get kitted out for future games.
As well as our range of football accessories like this, we are experts in football training equipment, supplying quality products to every Premier League team and grassroots clubs across the UK.
For more football tips, guides, and advice, visit our news page.