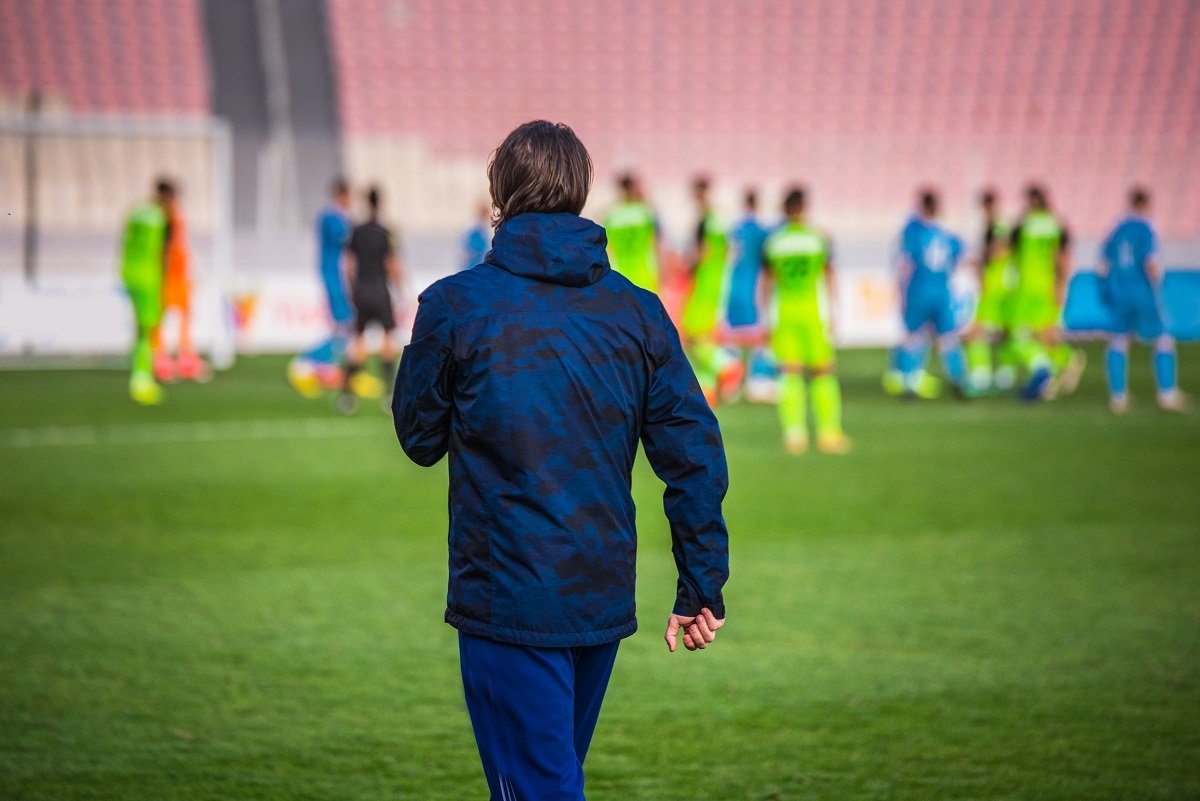 Many people are attracted to football coaching because they love the game and desire to help others harness their talents. Having the correct football training equipment is a good place to start, but the role doesn't simply stop there. What does it take to become a successful football coach? To find out, we have spoken to professional football coach Ben Mitchell.
Ben has a lot of experience thanks to his time at Chelsea FC and is now running his own coaching company, Roll With It Football. Ben has shared his thoughts on what it takes to flourish in the role of a football coach and provided some tips and advice for both aspiring and current coaches.
Coach with confidence
Becoming a successful professional coach is no easy feat, but to give yourself the best chance possible, you've got to be confident and convey that confidence to the players you are coaching. This is the advice that Ben Mitchell shared with us when we asked him what his top tip would be for aspiring coaches:
"Coach with certainty. Your players don't need to believe that you believe everything you say. They just need to believe that you believe everything you say. You can't transfer confidence & certainty if you are not experiencing it yourself."
Advice for current coaches
It can be difficult for those currently in coaching roles, such as at the grassroots level, to make that next step to the higher levels of the game. Ben Mitchell suggests those who are keen to progress should do two things first and foremost to advance:
"Be open-minded to stretching your mind and knowledge. Find a person who can mentor you (someone that has been on that journey and can share shortcuts or the best practice to get to the next level). Find an environment that is going to challenge you and your beliefs to make you step out of your comfort zone.
What skills does it take to be a successful football coach?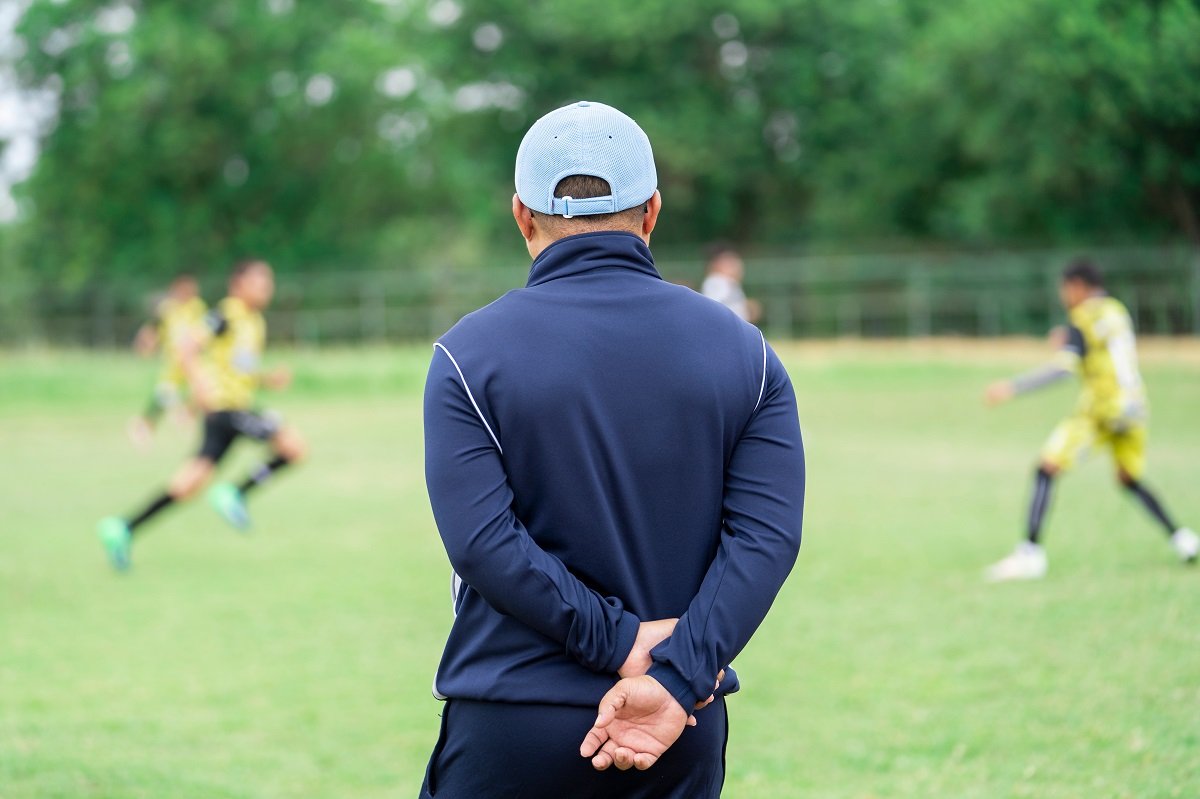 The best football coaches will share some common attributes and skills. Talent is important, but so much of what it takes to become a successful football coach can be controlled by the individual. We asked Ben Mitchell to share some skills and attributes that football coaches will need to succeed:
Excellent communication skills
Punctual
Detailed planner
Organised
Approachable
Problem solver
Consistent
Reliable
Adaptable
If you can tick off some of the above, you will be well on your way, but if not, think about how you could put these attributes into practice and make them cornerstones of your coaching career.
Lessons to learn from
The ability to learn from past mistakes is something that every football coach can benefit from. To help you profit from the experience of others, we asked Ben Mitchell what lessons he has learned during his career and to share any wisdom from his experiences as a professional coach.
"Don't wait to level up and take action in your life," says Ben. "If you level up, things will find you. I am a big believer in having a hermetic philosophy, that you attract things in your life based around:
The actions you take
What you say
The people you attract into your life
As well as not delaying in taking positive strides in your career, Ben also says coaches should do their best to be confident in their abilities, saying that coaches should "have self-belief and mental discipline so you don't underperform and get to that new version of you faster."
What experience is needed?
There are likely many people out there who desire to coach at a professional level but are wondering whether their lack of playing experience will work against them. But how important is it to have experience as a player? Can individuals without high-level playing experience still become successful coaches? This is something we asked Ben's opinion on, and he shared his take on the subject:
"I don't believe you have had to have played the game to a high level or professionally to have an outright chance of being a successful coach. There are many examples of people and coaches from all kinds of backgrounds that have made it into the professional game or work with professional players that are not of that ilk.
"It certainly helps if you have a name in the game and you are in a position to pass on your knowledge and experiences to others, but I don't feel like it's a requirement. I do, however, feel that specifics such as goalkeeping need to be of a certain criterion due to the position and techniques used, and I feel you have to of played in that position or had a coach that has passed on these skills, in order to coach goalkeeping."
Natural ability vs work ethic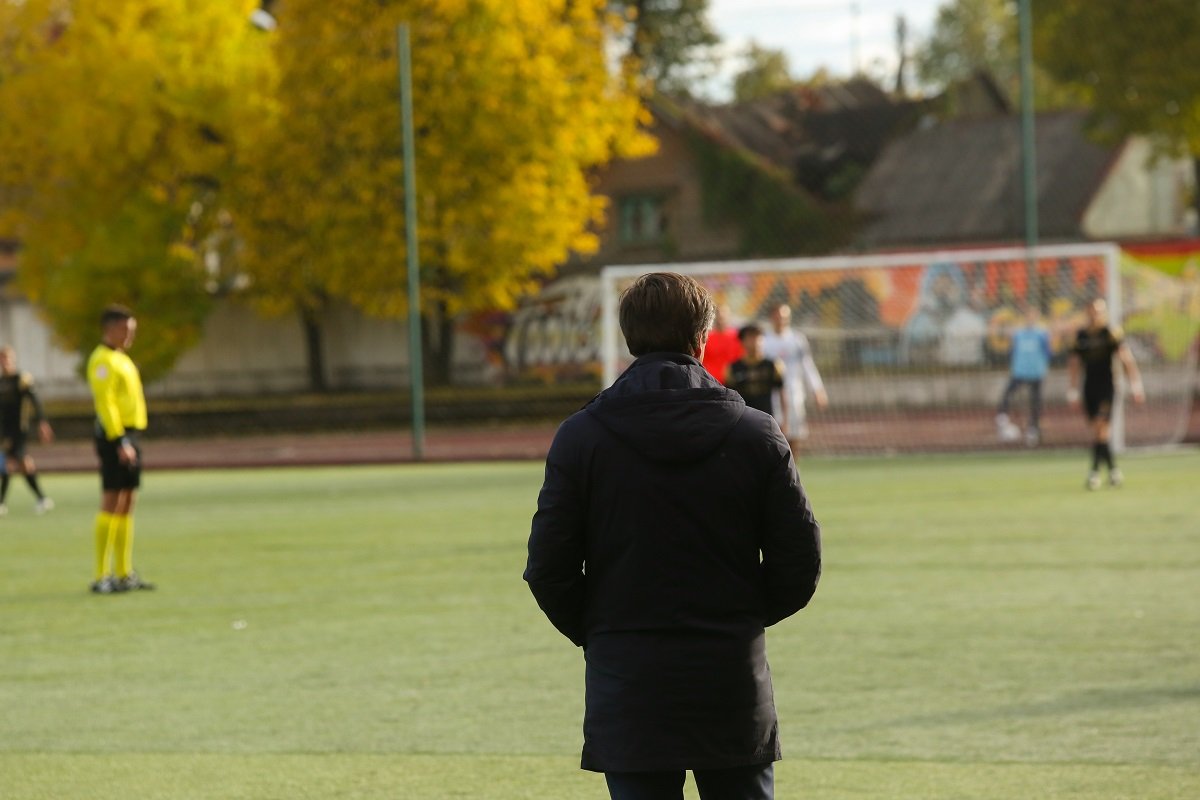 Hard work goes a long way, as the old saying goes, but when it comes to football coaching, how much does natural ability play into a coach's success compared to work ethic? As Ben explains, some natural talent will be necessary to go along with your dedication:
"To be a successful coach, or be good at what you do, you have to have some natural abilities, and some abilities can be learnt and some adapted as you develop. You need to have high standards and self-discipline if you want to be successful.
"You need to communicate and use words that have meaning and can connect with others, speaking from your heart and soul. As a coach, you want to inspire people to be the best version of themselves and make them feel they can trust you to deliver what they need and faster.
"You need to have high energy and work off a high vibration so others can buzz off that feeling and feel that energy from you."
How to cope with stress as a football coach
The life of a professional coach comes with its own unique set of stress and pressure. Not only are you working to a high level, but you are responsible for the performance of others, and normally there is a lot on the line, aside from your standing as a coach.
Coping with the pressures of a football coaching career is a big part of the job. Ben told us that he believes that coaches should make an effort to look after their mental and emotional state, which should include having a life outside of the game:
"You will go through so many ups and downs, both personally and professionally. It's important to learn to disconnect at times, take stock and be with the people that matter most to you. Be present in the moment and enjoy life outside of football. It's all stressful; choose your level of stress."
How to flourish as a football coach
We hope the above advice and tips have been helpful. Becoming a successful football coach isn't easy; it takes a lot of hard work, dedication, and talent.
To get the best out of your players, you will also need to be able to facilitate training sessions to a high standard, which is where high-quality training gear and football accessories come in. Here at Diamond Football, we are football training product experts, stocking everything from football mannequins to football bags.
For more tips, guides, and advice, visit our news page.