World Cup Resource Centre

This year Brazil will host the 20th FIFA World Cup. The hosts have won the most World Cup trophies at 5 and have played in every tournament, this will be the second time Brazil have hosted the World Cup. We at Diamond have created a resource centre specifically for the competition below.
World Cup PDFs:
We have created two PDFs so you can follow your team throughout the tournament. The first is a Group stage chart, the second is a knockout stage chart, both can be printed off and includes the date and times (GMT) of games.
World Cup Venues:
Maracanã - Rio de Janeiro, 71,159 seats, will host the World Cup Final
Arena de Saõ Paulo - Sao Paulo, 59,955 seats, will be hosting Uruguay V England
Arena Castelão - Fortaleza, 57,747 seats
Estadio Mineirao
- Belo Horizonte, 56091 seats, will be hosting Costa Rica V England
Arena Fonte Nova, Salvador 49,280 seats
Arena Pernambuco - Recife, 40,604 seats
Arena Pantanal - Cuiabá, 39,553 seats
Arena das Dunas - Natal, 39,304 seats
Arena da Baixada - Curitiba, 37,634 seats
Resource Centres: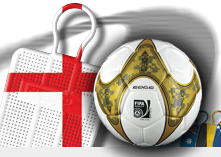 If you're an England supporter click here to enter our England Resource Centre.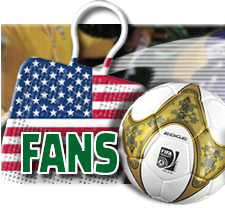 If you're a USA fan have a look at our USA resource center here.
Favourites to win:
Spain
- 7/1 - Holders Spain were knocked out in the group stages
Key Dates:
12th June - World Cup Kicks off, (Brazil Won 3-1)
26th June - Group Stage has ended
28th June - Last 16 stage starts (with Brazil vs Chile)
1st July - Last 16 stage has ended (with Brazil, Colombia, Holland, Costa Rica, France, Germany, Argentina and Belgium through.)
4th July - Quarter Final stage starts
5th July - Quarter Finals End
8th July - Semi Final 1
9th July - Semi Final 2
12th July - 3rd / 4th place play off
13th July - WORLD CUP FINAL!